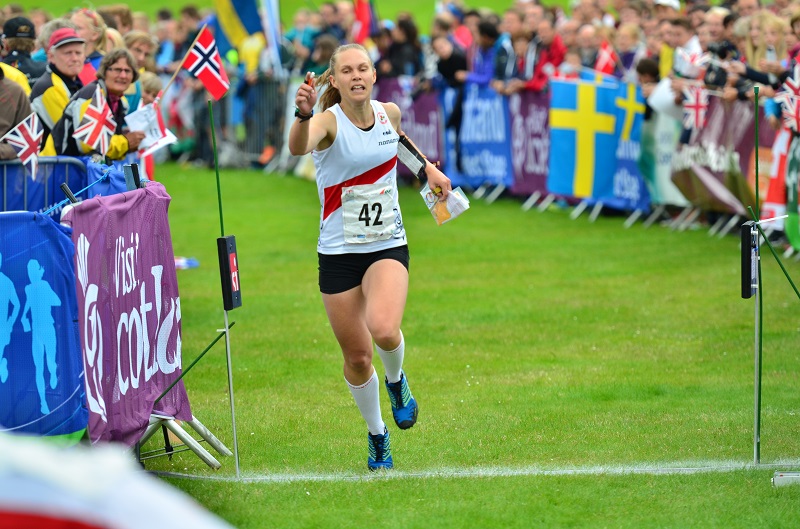 Prosjektet mitt har nådd 100% av målsummen og regnes dermed som vellykket! Selvom prosjektet først avsluttes om 17 dager ønsker jeg allerede nå og si - TUSEN TAKK! Det er utrolig hyggelig og veldig motiverende at det er så mange som heier på meg og ønsker å bidra til min satsning. // My project has reached 100% and has therefore been a success! My project is still running for another 17 days but already now i want to say a big - THANK YOU! It is very motivating and so nice that so many wanted to support me and my sporting career. 
TUSEN TAKK - THANK YOU - DANKE VIEL MAL - MERCI - TACK!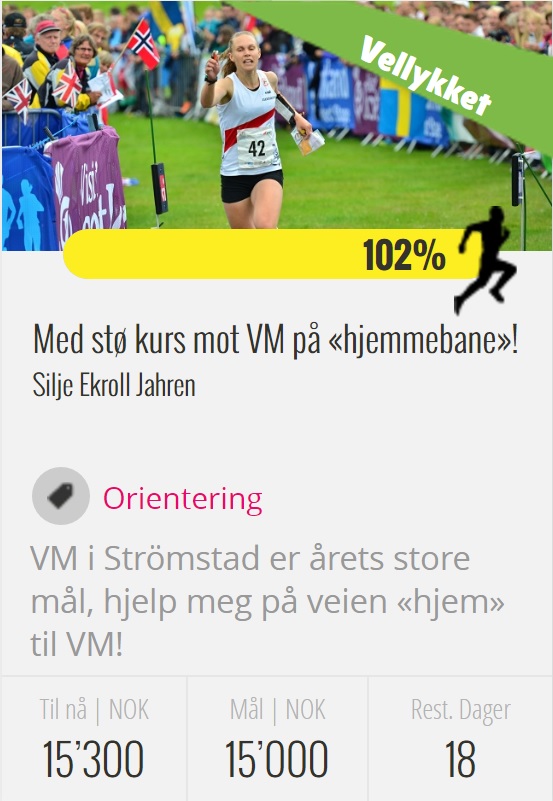 Prosjektet mitt fortsetter på "I believe in you" i 17 dager til // My project on "I believe in you" continues for 17 days more.