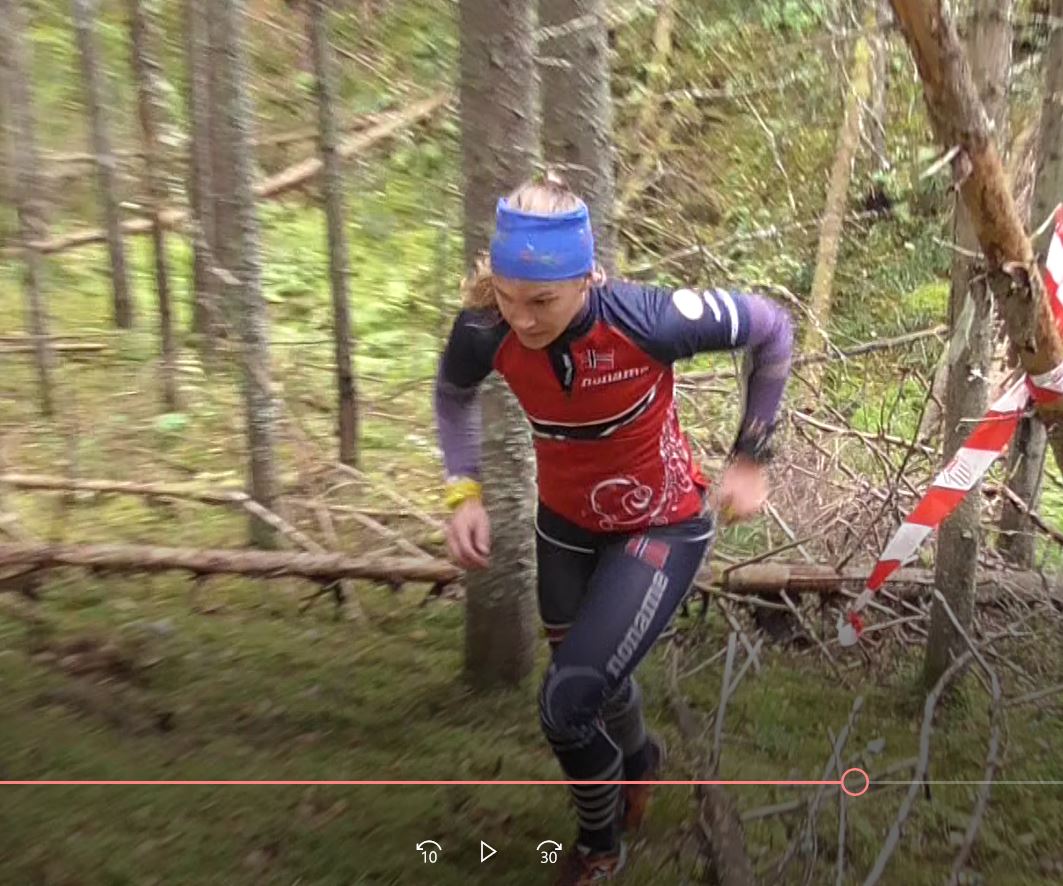 The first WOC 2017 training camp in Estonia is over for this time. We have been training on many different maps and quite different terrains, and in the weekend we competed at Suunto Games a test-WOC for the organizers, but also for us athletes. Due to a cold I only ran the middle distance on Sunday, and got the 12th place in the good starting field after a stable technical performance. Even though I had to be careful the whole week due to my cold, I got many hours with technical trainings and a good view on the terrain types for next years World Championships. 
Estonia was a new experience for me. I never visited the land before and did not know what to expect. I had heard from several runners that the terrain had low runability with a lot of undergrowth and "nordic" ground, but from the WOC 2017 maps it looked quite "continental" to me. We arrived in Riga in Latvia on thursday 29th of September, and we stopped for a training on the map used at Euromeeting 2016 in Latvia on our way to Estonia. The latvian terrain was very nice, and even if the map looked green the runability was good. So I am already looking forward to the WOC 2018.
First training in Latvia.
After one night of sleep in Pühajärve in Otepää, I woke up with a stuffed nose. I did not feel sick though, so I went with the others to the first training session in Estonia, but with a plan on taking it easy and only walk if necessary. The first control was as nice as it looked like on the map, but already to control 2 (which looked like it was in just the same nice forest), I ran into a lot of 1-1.5m high undergrowth as well as a lot of wood covering the ground. This continued to the 3rd and I ran around to the 4th. Then I came again into a really nice part of the forest (pine forest with nothing on the ground), before I came out on a old lodged area with very bad runability. These big changes in runability and forest continued through the whole training, and left me quite confused. I was not able to predict what to expect from the map. Since this map was not new, I guessed that this was the reason. The terrain of the second training was sadly quite destroyed by a storm and was covered with fallen trees. 
First training in Estland in Päidlapalu.
In the weekend we participated in Suunto Games a test-WOC for the organizers and for us runners. Due to my cold I did not feel ready for a long distance race on saturday and only ran at an easy pace 2/3rd of the course. And what a nice terrain! With a new map and with good course setting (in my opinion) I really enjoyed it! This terrain was very "continental" with hard ground except of the marshes and with routechoices where you had to consider climb versus running around, and areas where the compass was extremely important. I finished my race at control 12 in the slope of Estonias heighest mountain" Suur Munamägi which is actually also the highest peak of Balticum with its 318 m above sea level. 
Suunto Games Long Distance in Haanja.
On sunday I felt muched better and decided to try to run fast without pushing all to the limite (I held back a little in the uphills and on the tracks). Again I felt I came into a really nice forest. This time a quite flat terrain with many smaller and bigger marshes, and round, diffuse counters. I was focused and really motivated and ran a good technical race until control 13. Only to control 1 I lost some time on not taking the path to the left which I never considered an option, and to control 4 I was confused and my plan was not good enough. Anway, I am really satisfied with this part of the course and I was in a 10th position at control 13 with 1:45 min up to the leader at this control. To the 14th I was unfocused and had no good plan. I took the hill in order to run towards the path, but felt the slope was not so good to run in an decided to go straight through the marsh anyway. I had to run around some green in the marsh and came out over the hill to the path. There I just ran straight across the path and eventhough I knew I had to go more left I just continued the very nice runable part towards the marsh thinking I will go left soon. Approaching the marsh there was fallen trees everywhere, and I decided to run back really angry with myself on how stupied I was. I lost 1 minute on this leg - something which was really unnecessary. I pulled myself together and finished my race in a good way. I ended up 12th, but only 3 minutes behind the winner -> I was satisfied and considering it all it is a very good race to learn from and use as a basis for analysis on how and what I need to improve before next years WOC.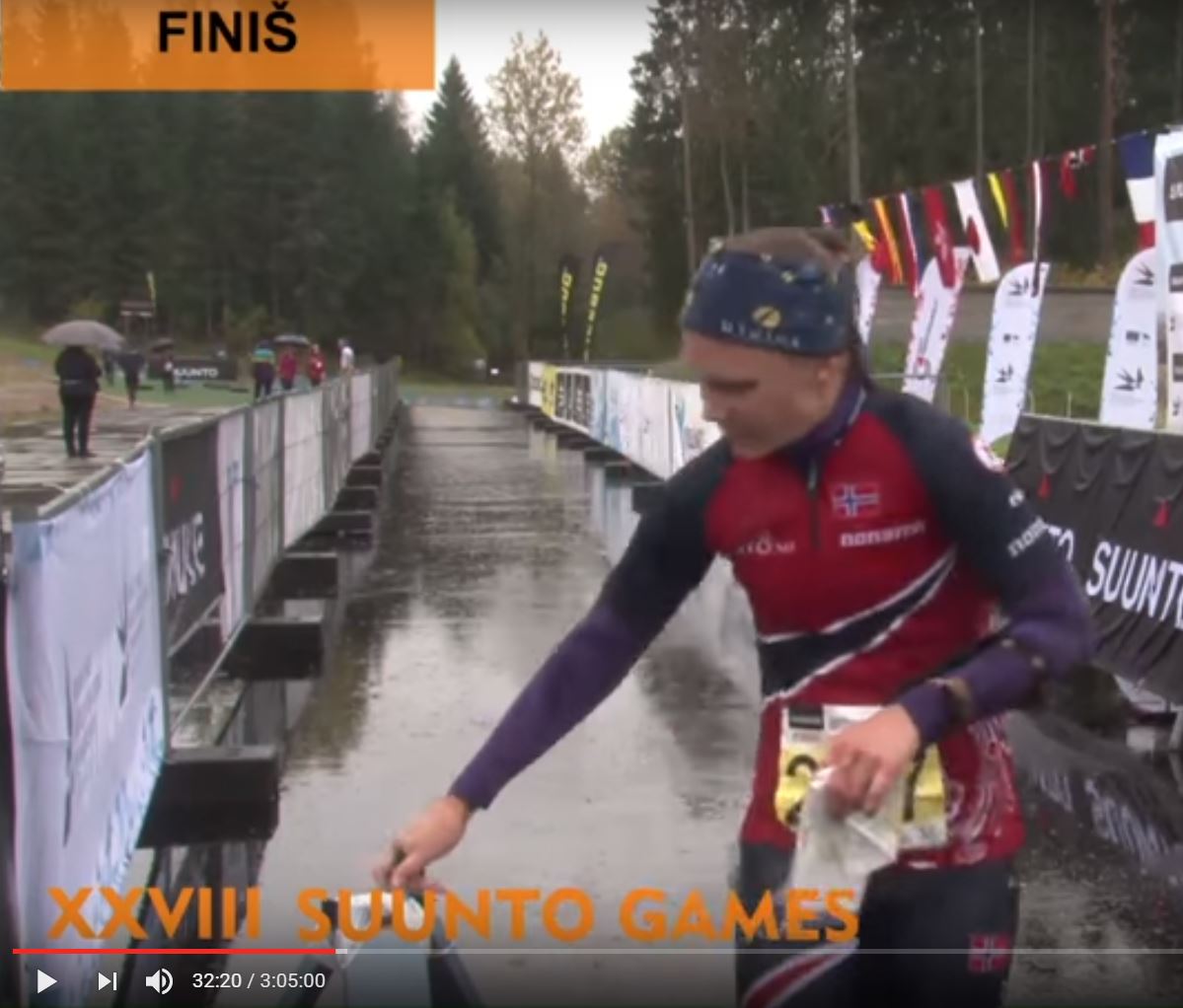 Suunto Games Middle Distance in Haanja. 
The rest of the week was filled with more technical trainings in a lot of different terrains in Estonia. I continued to really like the terrain even though there where always some marshes and some parts which were dense or had very low runability. Some of the marshes could also be extremely wet and impossible to cross eventhough they looked nice on the map. We had a very nice and fun relay training together with the runners from Sweden, Lituania, Finland, Hong Kong ++ and I felt I also learned a lot this day. Unfortunatly, I got worse from my cold towards the evening on tuesday after the relay training, and had to skip the hard training session on wednesday after just the first part of it.
Relay training.
Here some impression from the Estonian forest:
I can take with me a lot of good and important experiences with the terrains in Estonia, and I must say I am looking forward to the World Championships next year. I liked the terrain and the challenges it offers. There is a big job to do in order to manage the terrain technically, physically and tactically, but I am positive and motivated for it! Now I will give my body the time it needs to recover from this cold, and hopefully be ready to compete at the World Cup finale next weekend in Aarau, Switzerland!