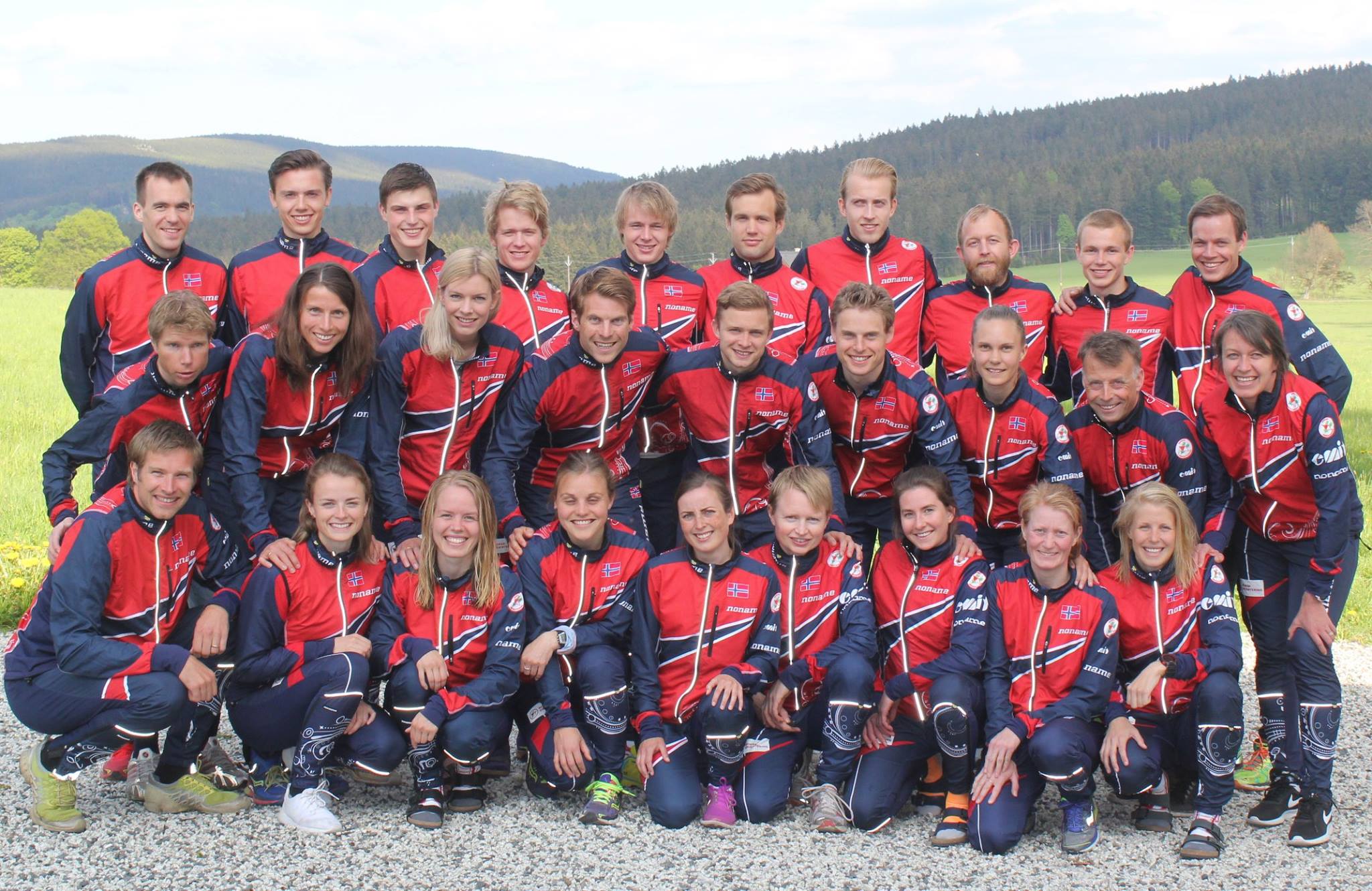 The national team started the preparations towards season 2017 this week/weekend at "Olympiatoppen" at Sognsvann in Oslo. We talked about expectations, training camps, selections and goals and much more. Everyone also had an individual talk with the national trainer. Since there is new structure of the national team this year, and Birgitte Husebye starts up as trainer for the women, it was exciting and motivating to get to know her better.  Beside all the meetings, we also trained some nice orienteering trainings at Sognsvann and Linderudkollen, as well as some strength and alternative training at "Olympiatoppen". 
The training camp started at Friday 11th November, but since I had to visit a course in "Scientific Writing" in Bern Friday and Saturday, I came to Oslo first Sunday. Sunday evening we had a meeting with the women team and Birgitte only. On monday I ran a short orienteering training in the snow at Sognsvann, and in the afternoon some strength training. Tuesday we had a tough relay training at Linderudkollen with 6 intervals with masstart, and in the evening some easy running around Sognsvann. In the evening we had a bigger meeting with the full team, as well as some separate discussiona in the women's and men's team. Wednesday we finished the training camp with a orienteering training at Linderudkollen (Night Hawk 2016).
All in all, a very good start with the national team. I am positive to the structure change introducing a women's and men's team, and getting a national team trainer specially focusing on the women. I felt it was good spirit in the team, and a motivated group who meet in Oslo. I am looking forward to this winter and next season! Thank you all for the good start!