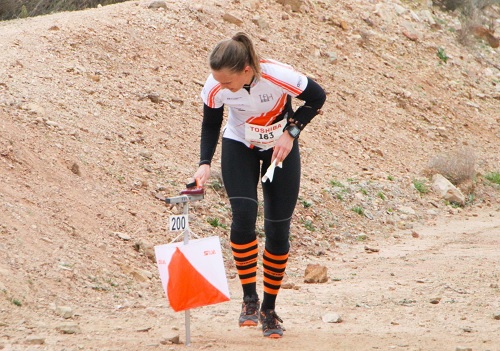 After a long period of virus sickness in January, I was finally ready for my first training camp this winter. Together with seven swiss orienteers I went to Alicante 11th-20th of February. We had a bungalow at the coast by Guardamar close to Alicante, and got a very nice training week. At the first day we participated at the Lorca O meeting, and in the second weekend in Trofeo Costa Calida. I only ran the sprint and middle distance the second weekend fast, due to my long sickness break. The results were ok, with a 7th place in the sprint and a 5th place in the middle distance. This training week was a good step in the right direction, and I am happy that my body starts to recover normally and seems to respond to the training.
We arrived in Guardamar in the evening Saturday, and got a good night sleep before we went to run the long distance masstart at Lorca O meeting. I took it easy while the others ran fast. Nice terrain, with dense vegitation some places and really fast open forest other places. In the evening the others went for a night-o session while I cooked. The two following days we did our training mostly close to where we lived, and I got two nice technical trainings Monday, and a strength session and a sprint orienteering training on Tuesday.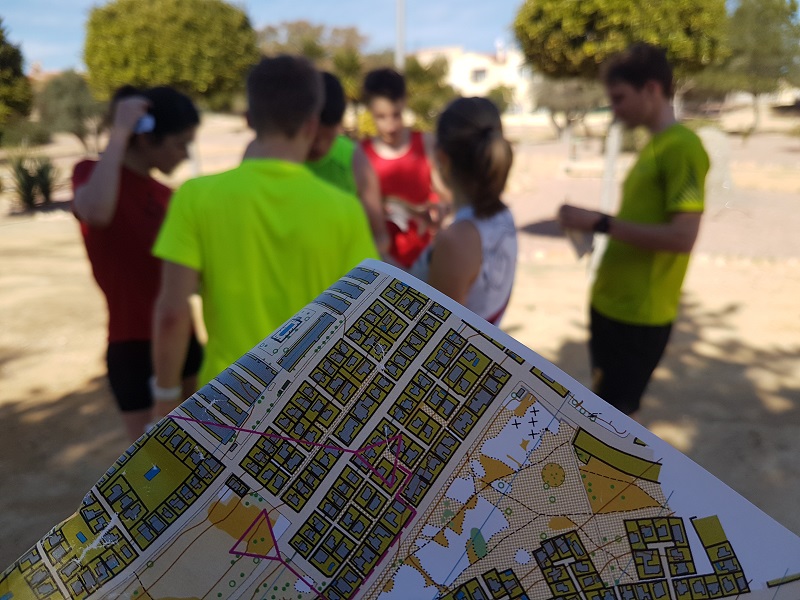 Wednesday I ran my first real interval session in 2017 with orienteering intervals in Guardamar Norte. I ran 6x approx. 3 min, while the others ran 10. We ran the intervals in either masstart or chasing start, making sure the speed was high. I felt it was a long time since last high intensity training, but my pace was ok compared to the others, and my technical performance was stable through the whole training. In the afternoon I took it easy and only walked/jogged 30 min of corridor orienteering.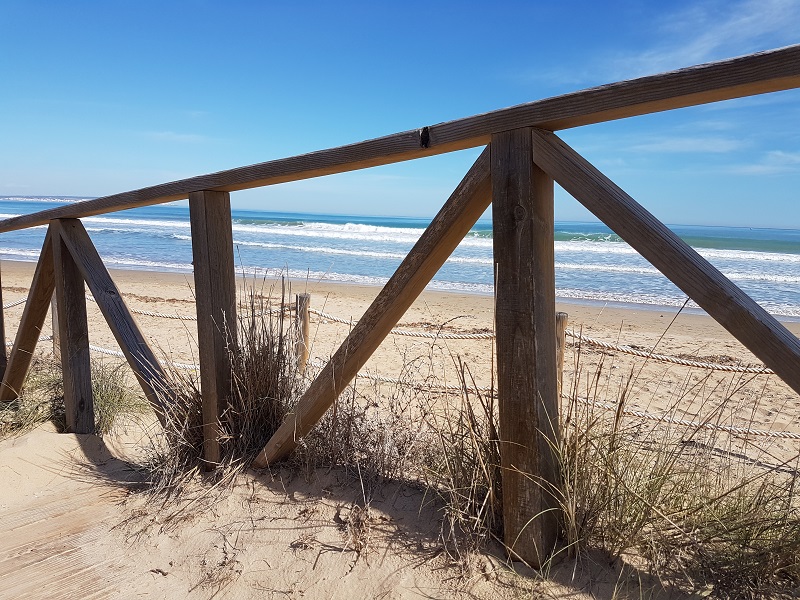 Thursday we drived 90 min to Yecla in the morning for the first training and then we drived to Sax for the second training. I had tired legs, and ran only two short, easy trainings. Friday we again stayed in Guardamar, and I did a new strength session in the morning. In the afternoon we went to Santa Pola for a really cool, but special forest.
In the second weekend we ran the compititions at Trofeo Costa Calida with long distance and sprint Saturday, and middle distance chasing start Sunday. I chose to only run at easy pace through half of the long distance course, and then fast in the evening sprint. It was a really nice and tricky sprint course, and even though it was steep and tough physically, I really enjoyed this compitition in the city of Cehegin. I did one big mistake (~40s), turning right one road to early, but the rest was stable, and I got a 5th position 1:39 behind Sari Anttonen who won.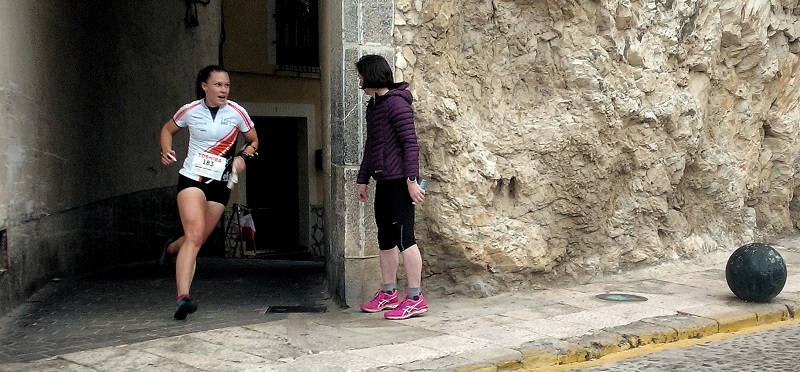 Photo: Lukas Schnubnell (Puresive Films)
Because I did not run the long distance, I was not qualified for the chasing start Sunday, and started out in the minute start after the chasing start. I opened a bit too eager, and thought I had ran further than I really had. Therefore I searched my control one hill too early, loosing about 30s. Irritated I refocused and ran well to control 2 and 3, and at the 3rd control I was equal with Anastasia Rudnaya (which had the best race time in the end) and for a short while I was in the lead. But into control 4 I was too fast, and ran too fare, and again about 30s were lost. The 5th control went well, and to the 6th I perfectly found my attackpoint just ahead of the control, but forgot to watch my compass and looked at the contours in the terrain instead. I misinterpret them and searched the control in the wrong place. A third stupied mistake, and I finally managed to pull myself together. At control 7 I catched Svetlana Mironova who had started 1 min ahead of me. This suprised me after all the stupid mistakes, but it was a trigger to focus and fight. In this way I also got a little bit feeling of running a chasing start. We fought all the way from there on and to the finnish. In the end I got a little gap out of the 2nd last control and could pass the finnish line first. My running time was the 5th best, and I was beaten with 3 min by Anastasia Rudnaya.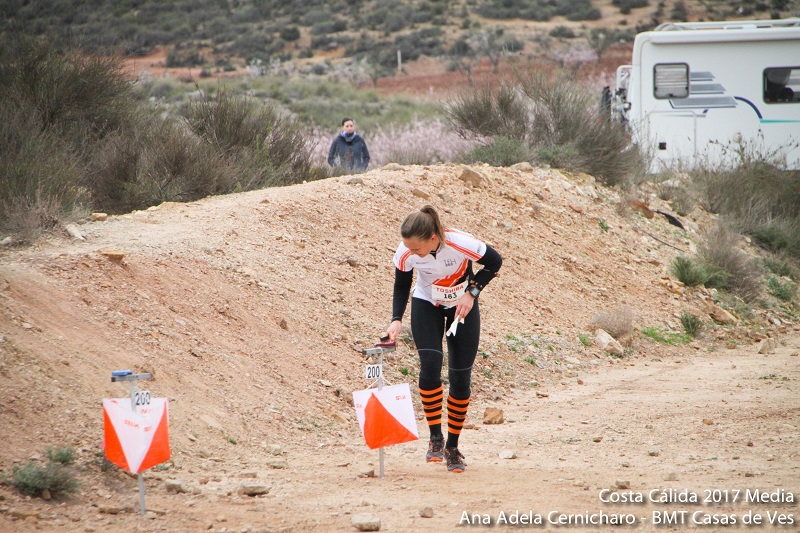 After the middle distance I was tired and only walked some controls on the map from the world cup 2014 in the same area. Monday we did one orienteering session in Guardamar Sur before we packed our stuff and went back to Switzerland. It was a good training camp, with nice people and good atmosphere! Thank you! Now I will stay two weeks at home in Bern before I travel to south Italy and the MOC training camp. 
RESULTS TROFEO COSTA CALIDA - SPRINT - MIDDLE
ALL MAPS