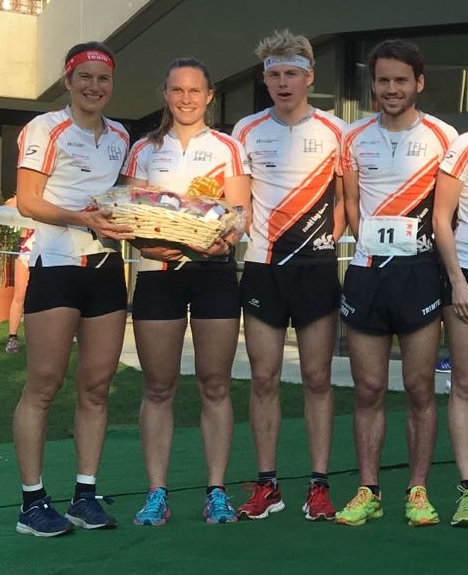 Thursday to Sunday last weekend I went to Tessin together with my swiss club OL Norska, to train for the European Championship (EOC) which will be organized in Tessin in 2018. We trained several EOC relevant forest and sprint trainings, as well as participating in the unofficial swiss championships in sprint relay Saturday, and a middle distance race on Sunday. On the sprint relay the "raskt tog team" of OL Norska won a tripple victory with team 1, 2 and 3 taking all the podium positions! I ran 1st leg for team 2, which consisted of Simon Dubach (2nd), Joey Hadorn (3rd) and Simone Niggli (4th), and changed over in 3rd position. 
Thursday morning I took the train from Bern to Tenero and meet the rest of people from my club. After eating lunch we went for a forest training in Mont Mondini. I got a nice and long training session in the steep slopes, and heavy rain. Unfortunately, there was several areas with a lot of fallen trees, but it was still a good training organized by the swiss national team which had a training camp as well. Friday morning we training a new session with the swiss national team at the swiss-italian border at the map Astano. In the afternoon the swiss national team runners had a terrain running test, while the rest of us did a downhill orienteering training at the map Scarpape just above Belinzona. Really nice slopes, but some difficult areas with cliffs. 
On Saturday morning we again training with the swiss national team. They organized a "model event" sprint to prepair for the sprint relay in the afternoon. First a line-orienteering sprint, then a low speed sprint, and in the end a small course in full speed. Nice training in a small but interesting sprint town. In the afternoon the high-light of the weekend came, with the sprint relay in Comano. This sprint relay served as a test compitition for the EOC-organizers next year, and as a unofficial swiss championship with club teams. We in "raskt tog team" of OL Norska had this compititions as one of our season goals and had all our best runners on the start line. Our teams consited of:
1. Sarina Jenzer, Florian Schneider, Jonas Egger and Sabine Hauswirth
2. Silje Ekroll Jahren, Simon Dubach, Joey Hadorn and Simone Niggli
3. Martina Ruch, Lukas Diener, Ueli Werren and Kim Hadorn
4. Anja Probst, Matthias Niggli, Michal Dubach and Elina Haldemann
On the first leg I started out well, and at the arena passage I was in the lead together with Elena Roos. Elena was a little bit faster than me, but I almost kept up untill I did a small mistake into control 10. Here I got catched by Julia Gross, but she ran differently than me to control 11 and I did not see her anymore. On the long leg to control 12, I did not pick the best choice, but fighted well, and could still see Elena infront of me over the field to the control, but the gap was probably almost 20 s. I started to be really tired and the long uphill to the 13th and 14th was tough, and I heard runners approaching from behind. I fought to keep them behind me to the change over and managed so untill the last control, but here I ran wrong and started on the arena passage markings instead of running to the finnish and Martina in OL Norska team 3 passt me. I therefore, changed over in 3rd position 38 s behind Elena and some seconds behind Martina. Also Sarina (5th- after a bigger miss in the start of the race) and Anja (20th) fought well. The three next runners in all four teams ran well, and Sabine and Simone could run us in to a comfortable 1st and 2nd place. Kim fought really well, and with a strong finnish she managed to run team 3 into 3rd position after a close fight with many other teams! Team 4, got a good 13th position. Thank you all for the good team work!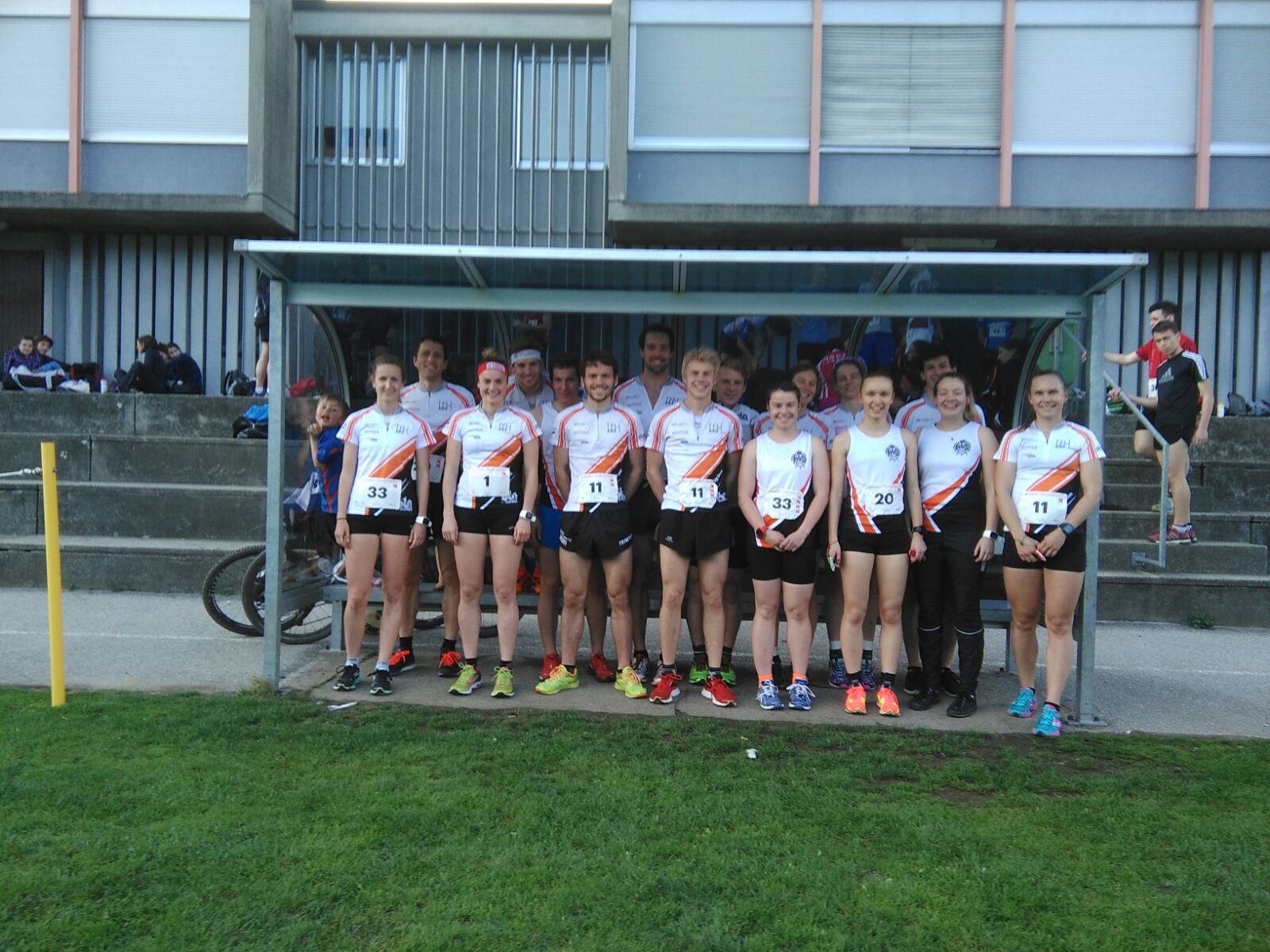 RESULTS SPRINT RELAY
GPS SPRINT RELAY
MY MAP SPRINT RELAY

From Saturday to Sunday I stayed with the swiss national team, and on Sunday we ran the middle distance at TMO San Zeno. I started out well, but had some troubles in the circle of several controls, struggled with the map reading in the town (control 7-8), and the map or the control position of control 11 was just not correct, and at control 17 I did not find the rock, which was hidden inside a bush. Anyway, surely a relevant map for EOC 2018, and it had it nice parts.