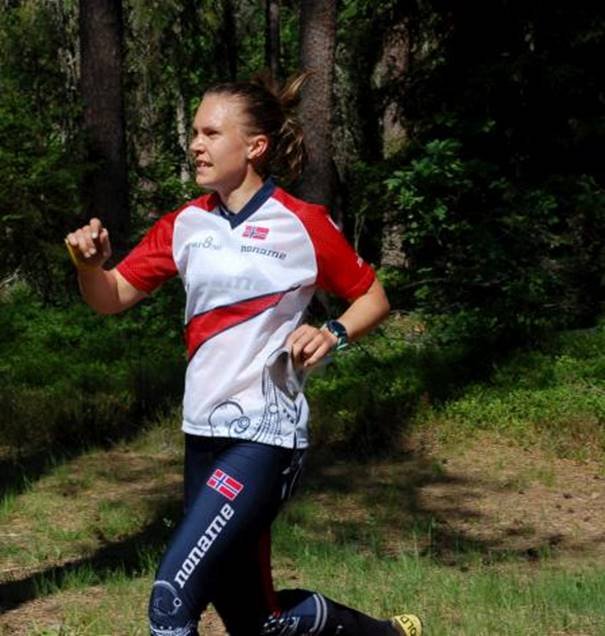 Monday after the Norwegian Champs. in Sprint I went to Latvia with the National Team. I had been selected to the camp after my results at EOC. We got a nice, but tough training week with several training compititions. I decided to take it easy on the middle distance on Tuesday, but ran well in the relay training on Wednesday and the sprint races on Saturday and Sunday despite tired legs. The long distance on Friday however I wanted to run fast, but my legs did not, so I ran through the course at a bit lower intensity than planned. All in all the training compititions were a nice chance to test were I stand in the terrain type, and I could learn a lot. 
On monday we did a short control picking close to the emboargoed area as model event, and already on tuesday morning it was time for the 1st training compitition. I knew that I could not run all 5 training compititions fast, so I had decided not to go full speed in the middle. I started out a bit bad, and searched the 2nd control for several minutes, but after that it went better. It was very hot, and it was tough also at lower speed. I learned that I can run much more straight than I thought, and that I should not be too afraid for light and middle green, and that the compass is your best friend. In the afternoon we did another control picking. At Wednesday we had a relay training with two forked loops, and we were started out alone or in smaller groups in different positions and they told us 2min ahead of our start when we would start. I wanted to run this training in a controlled pace with focus technically and not push maximum up the hills. On the first loop I started out in 2nd position some seconds after Andrine Benjaminsen and together with Marianne Andersen, and with a gap down to the rest of the girls. The first control we took different routechoice on the first half but came together towards the control. We catched up Andrine just after punching the first control, which she was searching. Marianne had a small gap, but I focused on me, and the next control was also the same. I was careful with my direction, and when Marianne went further right towards control 4 I trusted myself and found it well. The 5th control was tricky and I used the necessary time, and Marianne catched up with me again. The 6th was forked and I was suddenly alone again and towards the last control I saw Marianne some 10-15s ahead of me, and so it stayed untill the finish. On the 2nd loop I started last together with Andrine, and she was a little faster down the hill, but I went shorter up towards the control and was close behind when punching control 1. Here we also catched up with all the others who had searched control 1. Therefore it was a big group towards control 2 and 3. To control 4 I tried to go straigther than the girls infront of me but got stuck in fallen threes, and fell of the group. Finished ok, and catched up with Andrine at the last control, and was before her to the finish. All in all a stable technical performance, and I am happy that I did manage to focus on my technique and not the speed.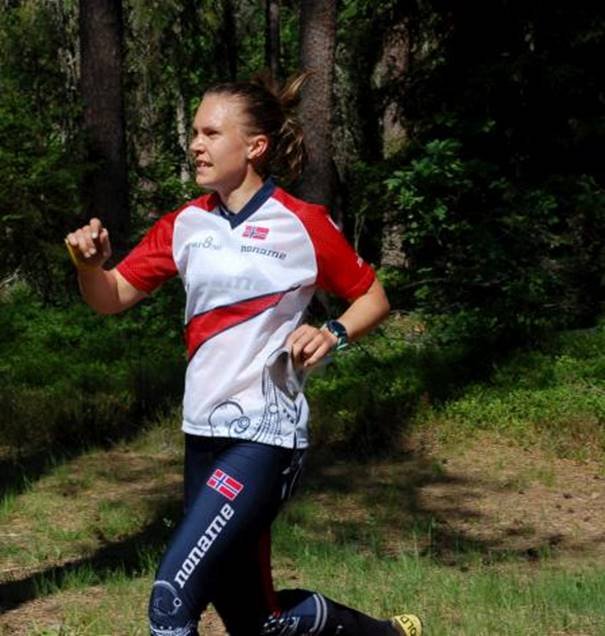 After the relay training we again did a short technical training. Thursday was a day without any high intensity sessions, and I got a nice long routechoice training in the morning, and a short jogging in the evening with some strength. Friday it was then ready for long distance. I wanted to run fast on this training, and my start was not so bad. But my routechoice to control 1 was a little slower and I got stuck in green towards control 4. Here I got catched by Kamilla Olaussen, and I felt I had no energy to push and follow her speed. I therefore kept on in my own pace, and ran well untill control 9. Towards control 10 I did not understand the control circle and lost some small minute, and towards the 11th I wanted to run on the tops to avoid all the green reentrances, but I ran down too early and after a short hesitation I had to just run straight towards the road. This cost me about 1minute more. To control 12 I find a rock where I think the control should be but no control, and I get a little unsure if I should go on towards the next control or search for the 12th. Since I am not 100% sure I am on the right place I search for it, and find it further up. Strange, but I continue and I come too fare right towards the 13th (turned out the 12th was put out wrong) my routechoice is too long, and I loose 1minute, and I additionally run badly out of 14 towards the 15th. In the end I am 3rd, but fare behind, which is not strange when I did not manage to push and I also made some minutes of mistakes. Anyway a lot to learn from such trainings.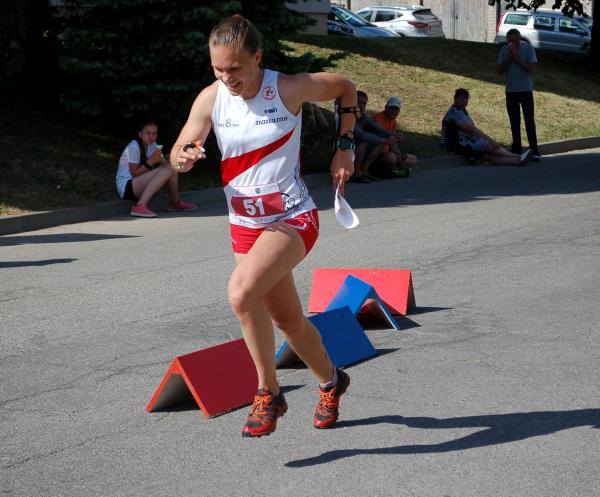 The training camp was then ended with participation at the Latvian Sprint and Sprint Relay Championships. In the Sprint on Saturday I ran quite well for most of the course, but make one big mistake on the long leg to control 4. I get 3rd in the compititon and 1st of the norwegians, but it is tight between us. In the sprint relay on Sunday the setting of the relay was man-man-woman, but since we had too many women, we had three teams with a woman on the first leg and only one team with a man on the first leg. I ran the first leg, and it was a new experience to run with men. I saw Sigrid Aleksandersen a lot, but we always had different forkings. The course was fairly easy with a lot of running on gras, so it got quite physical. On the long leg Sigrid had 10s gap, and I decided to take the other routechoice since all the men went there and no one behind Sigrid. But I lost instead og gaining, and I was 20s behind at the arena passage. In the last loop I was very tired, and got the longest forking, and I was in the end I was 35s behind Sigrid in a 17th overall position. On my team I had Dag Blandkjenn and Ingeborg Eide which both ran well and Ingeborg actually managed to overrun the best Latvian team in the finish sprint! Because the Norwegian Team with two men got disqualfied, we even won the relay.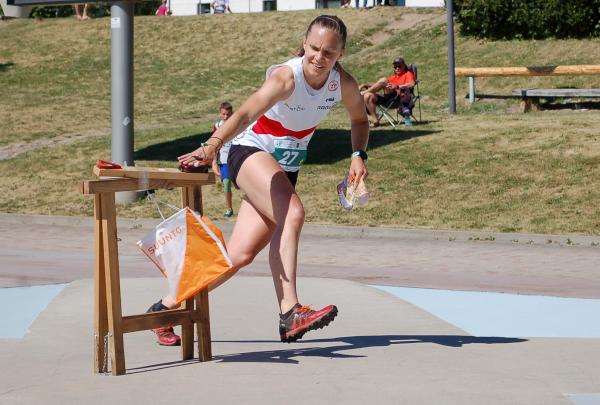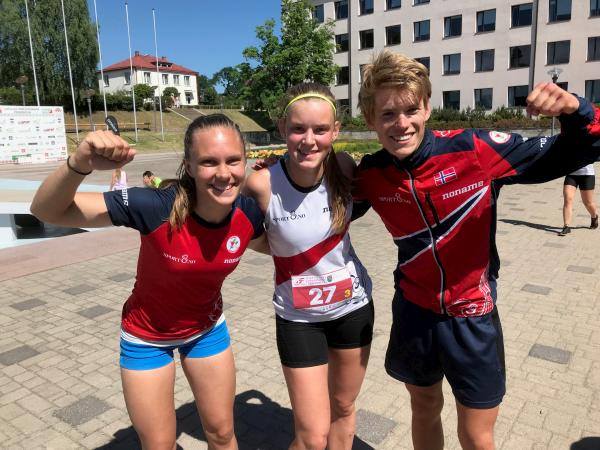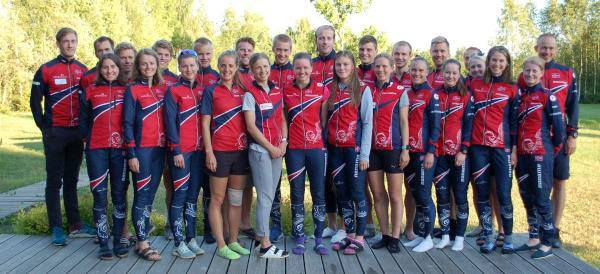 This training camp was kind of the start into a new training period, and I knew before I went there that I would not be in my best shape. It was still nice to finally get some training good hours done and it was very useful to get a week of solid technical training in WOC-relevant terrains. Now it is time for some work both when it comes to training at home ground and on my PhD, and already next weekend it is time for a short trip to Finland and the Venla Relay with OL norska! Looking forward: