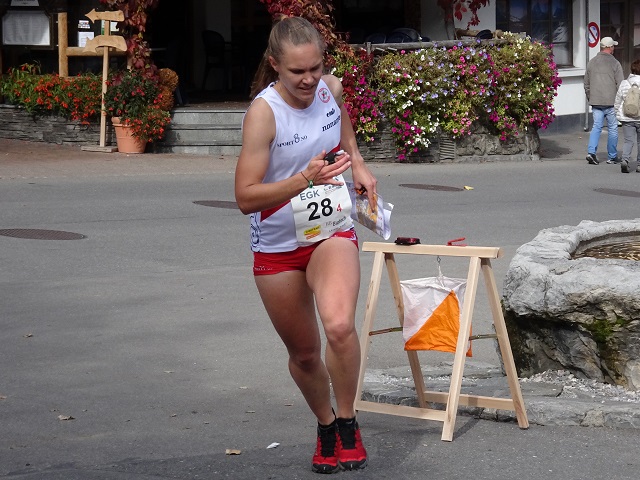 Today the National Team for 2018 was published, and I am not part of it. The norwegian federation has changed the team structure, again, and this time they have chosen to focus on a small elite group (top 10 at WOC 2017) and a bigger group of young athletes (24 years or younger). Therefore, I (and serveral other athletes) have not gotten a spot in the team. 
The selected teams for 2018 as they are represented at the Norwegian Federation homepage:
Elite team men:
Magne Dæhli, Halden SK
Eskil Kinneberg, IFK Göteborg
Olav Lundanes, Paimion Rasti
Håkon Jarvis Westergård, Varegg Fleridrett
Elite team women:
Marianne Andersen, Kristiansand OK
Andrine Benjaminsen, Lillomarka OL
Ida Marie Næss Bjørgul, Paimion Rasti
Anne Margrethe Hausken Nordberg, Nydalens SK

Next Generation Sprint:
Sigrid Alexandersen, NTNUI
Victoria Hæstad Bjørnstad, Fossum IF
Emil Ahlbäck, Fossum IF
Håvard Eidsmo, Freidig SPK
Kasper Fosser, Heming Orientering
Elias Jonsson, Nydalens SK
Einar Melsom, Fossum IF
Trond Einar Pedersli, OL Trollelg
Anine Lome, Hamar OK
Heidi Mårtensson, Modum OL
Next Generation Forest:
Paul Sirum, Frol IL
Ingeborg Eide, Byåsen IL
Ingrid Lundanes, Emblem IL
Marie Olaussen, Fredrikstad SK
Audun Heimdal, Konnerud IL
Read more about the selection, and the season plans of the National Team at the Federation homepage: HERE.
For me it is not a big problem not to be in the team. I think it might even be positive or at least have no impact. Without the national team I am free to do what fits me best, and I will probably get more time at home. I have a very good training enviroment in Bern, and a good team in my club, which is important anyway because the biggest job has to be done at home in my everyday-life. During the next couple of weeks I will plan the next season together with my personal trainers, so that I am ready for the start of the training year 1st of November. 
However, as an athlete I must say that it is very difficult to know what to expect from the Norwegian Federation when they keep changing their national team structure almost every year, with large variation in the number of athletes, as well as groups and who they are meant for. I think this system is not fair toward the athletes, and I really hope this will change in the coming years.