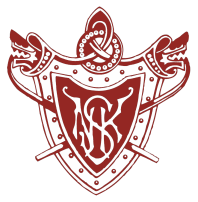 This winter I am planning to move to Oslo, and I have therefore decided to change my club to Nydalens SK! I am about to finish my PhD here in Switzerland, and I am now looking forward to come home to Norway. The choice fell on Nydalens SK because I believe they have a good environment for me to develop as an orienteer, together with good trainers, runners and trainings. It will be an exciting winter and next saison with a new club and hometown!
I am really looking forward to get to know my new club and clubmates, and to improve my orienteering skills in norwegian terrain. I also hope I can contribute in a good way to Nydalens SK as well.
A short comment to the last couple of months:
My season ended much earlier than wanted with an impact injury to my knee which has made it difficult to do any kind of sports (except some roller skiing with dobble pooling, in which my knee was not used). The recovery has been slow, and I made an MRI of it in the beginning of October, which showed some water in the knee, but that no structures were damaged. The injury is only an "impact trauma" and just needs time to heal. In the middle of October I got a cold which lastet for 14 days, before I got the chance to test some running again. Last week I could therefore run 2x20min and 1x35min more or less pain free. But unfortunately my cold was probably not good yet, so I will need to rest some more days to get healthy. I hope that I can start to train and run again soon, with a good plan on increasing the loads. Anyway, I still have lots of time before next season, and I will therefore be patient and use the time to get healthy and back into full training loads.