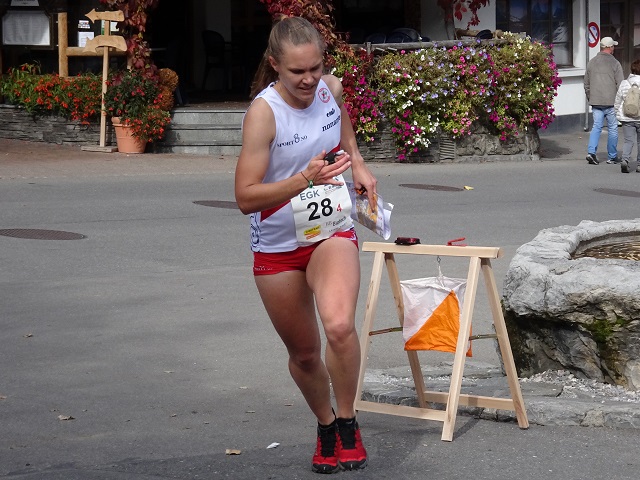 After the last selection races this weekend, I have been selected to run both the World Cup in Switzerland (end of September) and in China (end of October). In Switzerland the program will be: middle distance, knock-out sprint and sprint, while in China it will be: middle distance, sprint relay and sprint. The last year I have been focusing primarily on forest orienteering, and now I will switch my focus over on sprint orienteering. 
The selections to Switzerland and China can be found here: Switzerland and China.
I was never sure to get these spots, but now I am reliefed and happy to get the change. The selections lately and also this time have always had some big surprises (which mean that you can never be sure before you see your name on that list). This hits the athletes that do not get selected very hard, but also everyone else. Because, if results are not enough to get selected what can we as athletes then do to actually get to run the competitions we use most of our time to prepair and train for? 
Since the beginning of August I have had some trouble with my hamstrings, but it is in the progress to heal and gets better every day. After WOC in which I was a reserve, but never got the chance to run, I took a week of holidays before starting a new training period towards the autumn season. I was therefore not in my best shape this weekend for the selection races, and I had also not had time to train my sprint routines. My expectations were therefore not so high. I had some start problems on Saturday's first race, but after that I ran an ok sprint and ended 4th. In the rerun, I lost a lot of time on the long leg by keeping my routechoice, but except of that it was good and I ended 6th. The day after it was heat finales with the 6 best starting together in the last heat. It was a full sprint with masstart and "runners choice" forking. I did not want to do any max. sprints or accelerations due to my hamstrings, but ran an ok race at a steady high pace and came in with the others as 5th. 
Next on the program is the norwegian champs next week and the week after, before the World Cup in Switzerland.