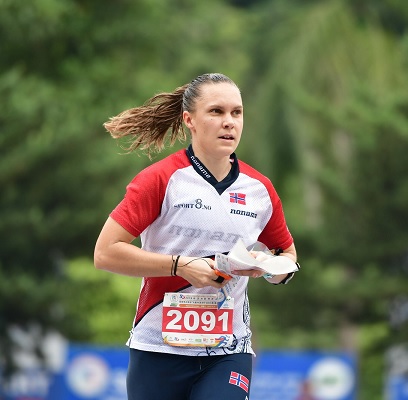 The last World Cup of 2019 was held in China in the end of October. The middle distance was a big disappointment with bad map quality and bad terrain suitability for an international high-level compitition, and I gave it up halfway through the race and ended 68th in the end. In the sprint relay the day after we got served a much better competition, both in map quality and terrain. I am satisfied with my 1st leg where I changed over as 4th (22s behind), and got the 9th best overall leg time. My team (NOR 2) ended on a good 10th place in the end. The world cup final was a sprint in a town with very narrow streets and high technical difficulty, and I was in the fight for good positions until the last loop, but there I lost much on a long leg and made some errors on some short legs as well, and fell down to a 20th place in the end. This compitition however, was a bit overshadowed by possible cheating, due to suprising results.
I was unsure about going to China in the first place, because of politics, human rights, and climatic reasons. I decided to go, because running world cup and championships are what I train for and aim for, and because it would not change anything if I did not go (some other Norwegian would go instead). I expected unusual terrains and surroundings, but also high enough standards of mapping and courses. If I had known that I would not get that, I would have stayed at home. What we was served, especially in the middle distance, was fare away from what we should expect from a high-level orienteering event.

The world cup started with this middle distance at the Xiqiao mountain, and despite the bad quality of the model event map I wanted to give the middle distance my best. However, I kept having troubles with map readability (where was it possible to run to the first control except through the forest?), and small paths on the map that was sometimes barely there in the terrain, and other times big paved or concrete streets, were confusing. Additionally, this unpredictable runability of the paths also made the routechoices either worse or much better than expected from the map. There were also paths that I just could not find (towards control 5), paths that were stairs, long stairs (control 6), and cultivated land that was very much different from place to place (sometime actually open, other times palm threes). Additionally, the slopes and forest were just different than expected. To control 7 it looks like I could run along the slope until a sharp reentrance comes and there is my control. In reality there were several such sharp depressions/reentrances in the terrain and I stopped too early and looked into several of them before coming to the right on. Around control 7 I had had enough, I was frustrated and angry, and had lost a lot of time on mostly things that was not really my fault. I gave up, but decided to take all controls anyway just at a slower pace. There were more races to come. It did not go well after giving up either, there was just too many things with the map that made it difficult to interpret and match with the terrain. So I guess this picture from the area around control 12-14 pretty much sums up my day: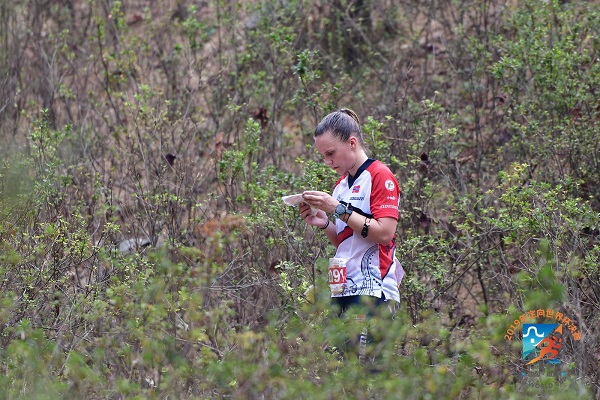 In the sprint relay the day after, we got served a much better map and thereby fairer competition. The terrain was a TV town which was a closed area used to create movies, and consisted of temples, small towns, and park. I ran the first leg in the Norwegian team 2 together with Audun Heimdal (2nd leg), Emil Albeck (3rd leg) and Ingeborg Eide (4th leg). I ran a good leg, and despite some smaller mistakes I could change over in 4th position 22s behind Tove Alexandersson (SWE 1) who changed over as 1st team. My time on the leg was in the end the 9th best time of the day, which is solid, and something I am satisfied about. My team ran well all the way through the rest of the relay, and we ended 10th. All Norwegian teams did a good job (we had 4 teams) with the first team finishing 3rd.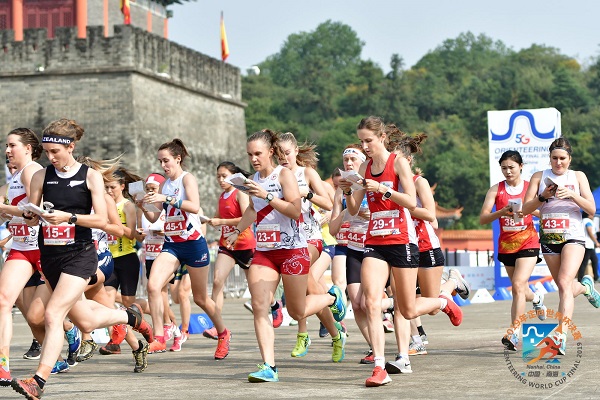 The last competition was a sprint held in a town with very narrow streets and complex sprint orienteering was offered. Some openings between houses were even so narrow that they were not mapped. I started out well to control 1, but got a bit confused halfway to control 2 and lost some seconds here. I felt I ran a bit too careful maybe in the start, but got better speed after some controls. At the arena passage I was in the fight for a good position, but on the long leg over the hill in the end, I hesitated a lot before leaving the control (10-15s because they said in the team leaders meeting the evening before that we should not run in the forest, and here it looked like the forest was the best option, and I had a hard time to decide to go straight, but in the end I felt it was too fare around). After overthinking and loosing time on that I additionally ran down into another street than I thought and had to relocate In total I lost between 30 and 45s. To the following short controls I made several smaller mistakes and lost even more time, and even though I finished ok the last controls I dropped down to a 20th place in the end. The competition was won surprisingly by a Chinese woman, and by the men a Chinese man ended even more surprisingly on 3rd. These results were very surprising and none of these runners have been close to such results before, and with the massive cheating happening only a week earlier on the military world games, it was hard not to be suspicious.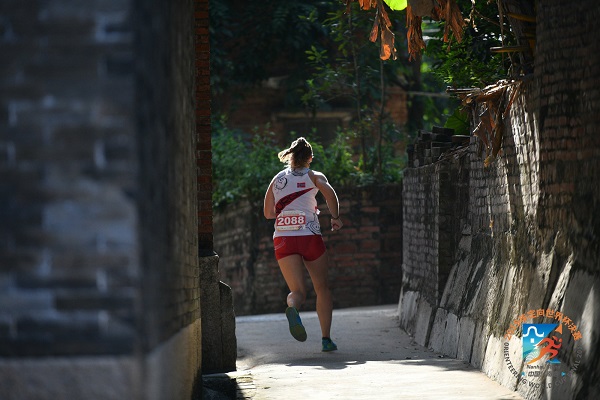 China was a new experience for me, and I felt it was first in the sprint cities we could escape the artificialness and Chinese facade, and see some of the real China with big contrasts between people. We also experienced the heavy censorship on the free press and internet, and smog. But also how "lucky" we are not to be a big commercial sport, our sport is based on trust to enable fair competitions. The military world games gave an ugly view into how it might go if we become an Olympic sport, and how sad it is if we lose trust in each other and start to be suspicious. The World Cup was also a bad example on how important it is with good quality control on international competitions, and ended with an athlete's statement to the IOF. Now we all hope that IOF will listen to the athletes, and learn from their mistakes, to ensure high quality competitions (fairness and map/course/organizational quality) in future IOF events.